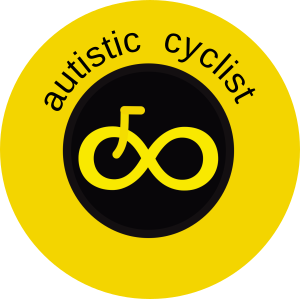 Autistic kids and adults love cycling. It's an easy, healthy way to be independent. However, autistic people experience cycling differently. From balancing the bicycle, through learning to pace yourself on uphill climbs and choosing quiet routes, to managing smelly, noisy roads and unpredictable drivers: we need to practice our skills and plan our rides.
Situgyan Consulting, with support from Autism Understanding Scotland, Aberdeenshire Council, and Cycling UK Scotland, is offering a course for autistic cyclists and their carers from 26 February to 26 March 2022. It's open to anyone with elementary cycling skills from age 10 up. For every autistic learner cyclist on the course, we will also train a carer (autistic or non-autistic) who will support the learner.
The first class will be in-person and outside, and will teach you how to handle your bicycle using a modified Bikeability curriculum. We will look at skills that autistic people might need a bit of extra help with: balance, handling, attention, and overall confidence.
The second class will be online and will cover how to choose and plan routes, how to communicate safely while cycling, and how to support autistic cyclists on the road and on bike paths.
After the second class, participants will be expected to put their skills into practice. Each team will choose a destination in their area—perhaps a library, school, or local park, plan a route to the destination, and practice cycling there and back.
Finally, we will ride together along a protected path for a celebratory picnic!
Places are limited so that we can pay proper attention to each learner. Learners will get access to a resource pack and learning module, as well as a free hi-visibility vest with the autistic cyclist logo! To reserve a place, contact us on training@situgyan.com.
Learners (and their carers) should have their own bicycles. Edinburgh Bicycle Co-operative, on George Street in Aberdeen, offers a free quick checkup for bicycles that haven't been used for a while.